Checkered Plate Perforated Metal
Checkered perforated metal plate is supplied with several popular patterns including diamond, 5 bar, three bar and T patterns. The raised texture on the surface makes checker plate an ideal light weight perforated metal sheet material for making of safety walking decks, stairs and flooring. Checkered perforated metal plates are made with aluminum sheets or mild steel sheets.
Perforated metal checkered plate has perforated or embossed patterns on one side, its reverse side remains smooth and flat. This type of metal is usually used in the areas that need slip-resistance and traction.
Specification of Chequered Plate Perforated Metal:
Standard Grade & Size: We supply Q195 and Q235 checker plate in sheet thickness from 1.25mm to 12mm. The maximum width of our checker plate is 150mm.
Regular Checkered Patterns:
1. Diamond Checkered Plates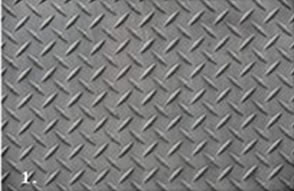 2. 5 Bar Checker Plate Pattern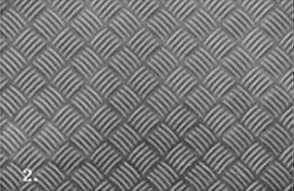 3. T Pattern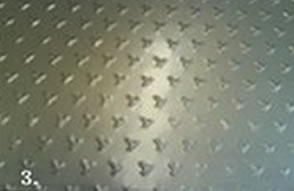 Process: Steel types are normally made by hot rolling, and then make a raised and pressed with pattern designs.
Application and Feature: Chequered plate perforated metal has an aesthetic quality and helps reduce the risk of slipping. For this reason, Chequered plate is frequently used on the stair treads, the interior of ambulances and on the floorplate of firetrucks. Checker plate is widely used in decoration, shipbuilding and architectural applications.
Aluminum Checkered Plate Specification:
Aluminum checker plate is easy to fabricate and forming raised diamond, bars and other patterns. It provides good slip resistance, has good forming, drilling and welding ability.
Material Grade:1060, 1100, 3003, 3105, 5052, 5083, 5754, 6061 etc.
Plate Thickness: 1mm-6mm
Plate Width: 2200mm max.
Metal Plate Length: 12000mm max.
Temper:H12, H14, H16, H18, H22, H24, H26, H32, H34, H36, H38, O etc.
Checker height: 1.0mm-1.5mm
Checker length: 35mm-50mm
Checker Plate Size:4x4, 4x8, 48x96, 6ftx6ft etc.